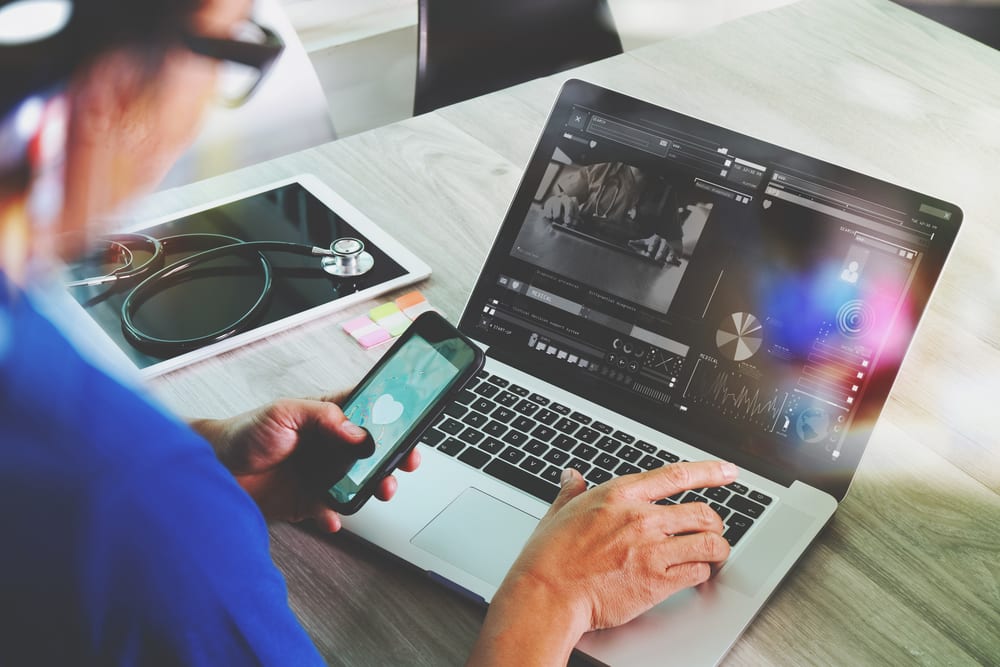 Senior Site Reliability Specialist (SRE)
Montréal

,

Quebec

,

Canada

Product Development and Technology
Job description
Founded in Quebec City in 2010, Petal is a dynamic and growing company made up of over 350 enthusiasts who have developed innovative real-time care orchestration and medical billing solutions for Health Delivery Organizations. Patient self-scheduling, clinical capacity management, care coordination, physician scheduling and secure communication, all on our innovative and secure cloud platforms.

Grow your career and have a positive impact on society by joining one of the fastest growing health tech companies in Canada. Join us in our mission to empower healthcare innovators and improve healthcare differently.
What you can expect when joining the team
As a Senior SRE Specialist, you will be at the heart of our mission to ensure the stability and performance of our critical infrastructure. You will have the opportunity to play a key role in the design, implementation, and enhancement of our systems. Expect to tackle exciting technical challenges, make a significant impact on our operations, and thrive in an environment that values your expertise.
Your daily life
During the day, you will be led to:
Manage configuration and infrastructure as code. This includes, but is not limited to, Terraform and Ansible;
Collaborate within product development teams to identify, implement, and track service level indicators and objectives;
Provide continuous application and infrastructure support for Petal's products (software and scripts), 24/7, 365 days a year;
Automate, deploy, and troubleshoot complex production systems;
Deploy and maintain security monitoring tools and procedures, including container infrastructure (Kubernetes, Docker), and the Azure platform;
Regularly verify and analyze all application systems and logs to detect suspicious activities and recommend solutions to eliminate or mitigate risks;
Implement necessary security controls in close collaboration with technology teams;
Ensure infrastructure cost optimization and application utilization;
Serve as a coach within the development team, acting as an SRE expert;
Participate in the SRE community with the Practice Lead, contributing to the establishment of usage and operational standards.
Job requirements
Your profile
Are you an expert, recognized for your ability to solve complex problems? Are you seeking an opportunity to work in an environment focused on system reliability and continuous improvement? The sky is the limit! if you have:
A college diploma (DEC) or bachelor's degree in Computer Science or equivalent;
A minimum of 8 years of hands-on experience in deployment, administration, and troubleshooting of production systems;
Strong experience in system performance analysis and debugging;
Experience in software development and scripting;
Automation skills (required);
At least 4 years of experience with provisioning and configuration management systems (Terraform, Ansible) across multiple cloud providers;
Over 4 years of experience in observability and alert systems such as Elastic, Grafana, Splunk, or equivalent;
At least 4 years of experience collaborating with various cloud providers such as AWS, Azure, GCP;
Over 5 years of experience with orchestration platforms such as Kubernetes / Docker Swarm;
Expertise in infrastructure automation, configuration management, and development workflows;
Proficiency in continuous integration/delivery pipelines;
Knowledge of open-source platforms;
Ability to share information with peers and transfer knowledge;
Capability to manage multiple requests and priorities simultaneously;
Attention to detail and strong skills in analysis, organization, and task management;
Since you will be interacting with teammates, some of whom are unilingual English or French speakers, proficiency in both English and French (spoken, written, and read) is preferable.


Petal's position on remote working
In our opinion, a company cannot claim to be modern, innovative and have the well-being of their team at heart, without attempting to integrate remote working to the level that their business model allows them to. Post-pandemic, Petal employees will continue to benefit from the option of teleworking up to the maximum flexibility permitted by the nature of the position and the smooth running of operations.
Our benefits
A signing bonus of $1,000 for your remote work set-up;
Compensation that recognizes your contribution;
4 to 6 weeks of paid vacation per year;
5 ​paid personal days​ per year​;
A ​group RRSP / DPSP plan with employer contribution;
​A ​complete group ​insurance ​plan, ​including dental;
An ​annual wellness allowance;
Access to the Dialogue™ telehealth application;
Flexible work hours and more.
#LI-Hybrid
Product Development and Technology