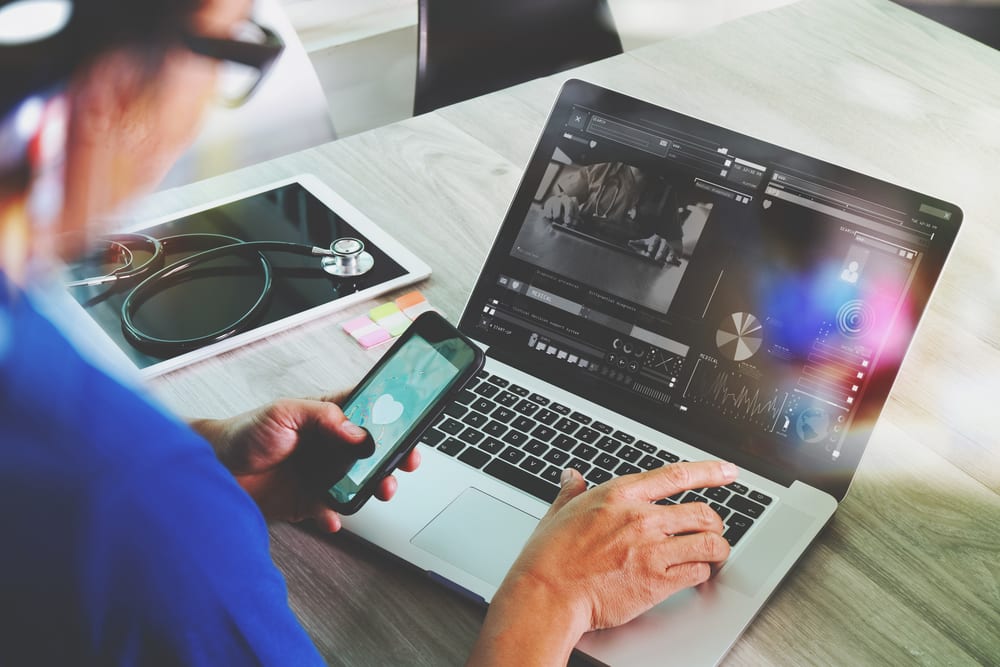 Bid Manager
Toronto

,

Ontario

,

Canada

Sales
Job description
Founded in Quebec City in 2010, Petal is a dynamic and growing company made up of over 350 enthusiasts who have developed innovative real-time care orchestration and medical billing solutions for Health Delivery Organizations. Patient self-scheduling, clinical capacity management, care coordination, physician scheduling and secure communication, all on our innovative and secure cloud platforms.

Grow your career and have a positive impact on society by joining one of the fastest growing health tech companies in Canada. Join us in our mission to empower healthcare innovators and improve healthcare differently.

What you can expect when joining the team
As Bid Manager, you will be responsible for managing the end-to-end bid and proposal process in response to requests for proposals (RFPs) or request for supplier qualification (RFSQ). The Bid Manager will play a critical role in Petal's business development process by ensuring the timely and accurate submission of bids to secure new business opportunities.

This role involves collaborating with cross-functional teams, analyzing bid requirements, developing compelling proposals, and coordinating all bid-related activities. You will be responsible for ensuring that each submission aligns with Petal's strategic objectives and complies with client requirements.
Your daily life
During the day, you will be led to:
Review and analyze RFPs, RFIs,RFQs and other solicitation documents to fully understand client requirements, evaluation criteria, and submission guidelines;

Collaborate with the sales team, senior management and cross-functional teams to develop a winning bid strategy, including pricing, technical approach, and key messaging;

Act as the central point of contact for bid-related activities, coordinating efforts among various departments and stakeholders, including sales, technical teams, and legal, ensuring all deadlines are met;

Write, edit, and review bid responses, ensuring they meet the client's requirements, address their needs, and are in compliance with all regulations and guidelines;

Organize and maintain all bid-related documents, ensuring version control and document security;

Collaborate with the sales team, senior management and cross-functional teams to develop accurate and competitive pricing models that meet client expectations and maximize profitability;

Conduct thorough reviews and quality checks to ensure that all bid documents are error-free, compliant with client requirements, and align with the bid strategy;

Support the sales team by identifying and assessing potential risks associated with the bid, both in terms of compliance and business viability, and develop mitigation strategies;

Oversee the timely submission of bids, either physically or electronically, and ensure all required documentation is included;

Attend pre-bid meetings, seek clarifications, and address client queries throughout the bid process;

Conduct debriefs and post-bid analysis to gather feedback and identify areas for improvement in future bids;

Create and maintain the inventory of standard bid answers;

Monitor contracting and tenders websites ( such as but not limited to Merx, SEAO, Government, etc.) for new opportunities.
Job requirements
Your profile
Are you a dynamic and results-driven professional, known for your capacity to strategically manage complex bids and proposals? Are you looking for the opportunity to lead our team in securing critical contracts within the fast-evolving landscape of health technology? Are you looking for a role that allows you to utilize your exceptional negotiation skills and industry expertise? The sky is the limit! If you have:
A Bachelor's degree in business, marketing, or a related field (Master's degree preferred);

Proven experience in bid management, proposal writing, or a related role;

Strong project management skills with the ability to manage multiple bids simultaneously and meet tight deadline;.

Excellent communication and interpersonal skills;

Advanced writing and editing skills;

Strong analytical and problem-solving abilities;

Familiarity with bid software and tools;

The ability to work collaboratively with cross-functional teams;

Attention to detail and a commitment to quality;

Seeing as you must interact with pan-canadian teammates in english-speaking provinces, and as you will be writing proposals mainly in English, full English proficiency (speaking, writing and reading) is required;

Proficient in French (asset).
Petal's position on remote working
In our opinion, a company cannot claim to be modern, innovative and have the well-being of their team at heart, without attempting to integrate remote working to the level that their business model allows them to. Post-pandemic, Petal employees will continue to benefit from the option of teleworking up to the maximum flexibility permitted by the nature of the position and the smooth running of operations.


Our benefits
A signing bonus of $1,000 for your remote work set-up;

Compensation that recognizes your contribution;

4 to 6 weeks of paid vacation per year;

5 ​paid personal days​ per year​;

A ​group RRSP / DPSP plan with employer contribution;

​A ​complete group ​insurance ​plan, ​including dental;

An ​annual wellness allowance;

Access to the Dialogue™ telehealth application;

Flexible work hours and more.
#LI-Hybrid