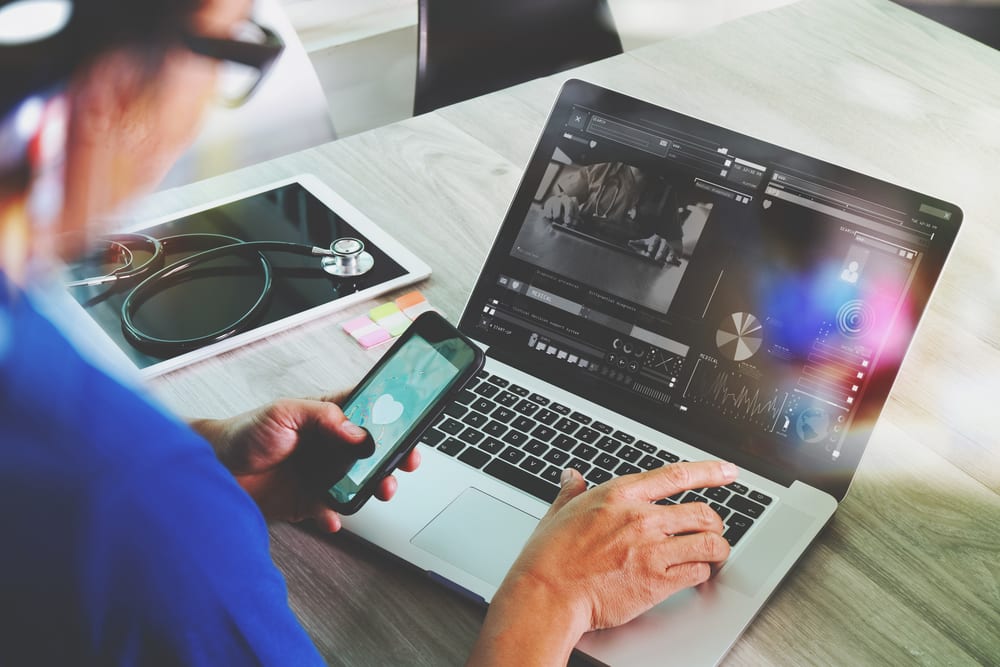 BI Developer
Montréal

,

Quebec

,

Canada

Infrastructure and IT
Job description
Founded in Quebec City in 2010, Petal is a dynamic and growing company made up of over 300 enthusiasts who have developed innovative real-time care orchestration and medical billing solutions for Health Delivery Organizations. Patient self-scheduling, clinical capacity management, care coordination, physician scheduling and secure communication, all on our innovative and secure cloud platforms.

Grow your career and have a positive impact on society by joining one of the fastest growing health tech companies in Canada. Join us in our mission to empower healthcare innovators and improve healthcare differently.
What you can expect when joining the team
Reporting to the BI Development & Platform Team Lead, you will be responsible for the configuration, management and maintenance of databases and their interactions. 
Tech Stack
Azure - Matillion - Spark - Snowflake - Python - API (Rest) - Power BI - Azure - ADLS

Your daily life
During the day, you will be led to:
Design and develop optimal data flows;

Design data models to guarantee overall performance;

Validate functional and technical specifications provided for data processing;

Uncover and solve data quality or data integration problems with attention to detail and creativity;

Design and integrate all required components of a complete environment, i.e. scheduling, performance, historization, etc.;

Design and implement integrated testing and acceptance strategies;

Write functional analyses;

Contribute to the estimation of operational and project efforts;

Participate in POCs as required;

Ensure technology watch;

Act as technical expert for data projects.
Job requirements
Your profile
Are you an experienced and motivated IT professional with proven analytical and problem-solving skills? Are you able to demonstrate a sense of urgency, flexibility and adaptability, while maintaining strong organizational and interpersonal skills? The sky is the limit! If you have :
A DEC or Bachelor's degree in computer science or equivalent;

3+ years of relevant professional experience;

Relevant experience in the development and evolution of a data warehouse;

Understanding and mastery of concepts and best practices in data warehousing, ETL and business intelligence;

Knowledge of DWaaS;

Knowledge of performance and cost optimization (clustering, resource monitors, etc.);

Experience in data warehouse modeling;

Good command of SQL language;

Performance optimization skills;

Knowledge of ETL tools;

High attention to detail and strong analytical, organizational and task management skills;

Knowledge of Python (Asset);

Seeing as you may from time to time interact with pan-canadian teammates, English / French proficiency is preferable.
Petal's position on remote working
In our opinion, a company cannot claim to be modern, innovative and have the well-being of their team at heart, without attempting to integrate remote working to the level that their business model allows them to. Post-pandemic, Petal employees will continue to benefit from the option of teleworking up to the maximum flexibility permitted by the nature of the position and the smooth running of operations.
Our benefits
A signing bonus of $1,000 for your remote work set-up;

Compensation that recognizes your contribution;

4 to 6 weeks of vacation per year;

5 ​paid personal days​ per year​;

A ​group RRSP / DPSP plan with employer contribution;

​A ​complete group ​insurance ​plan, ​including dental;

An ​annual wellness allowance;

Access to the Dialogue™ telehealth application;

Access to the Leapsome™ employee engagement application;

Flexible work hours and more.
#LI-Hybrid